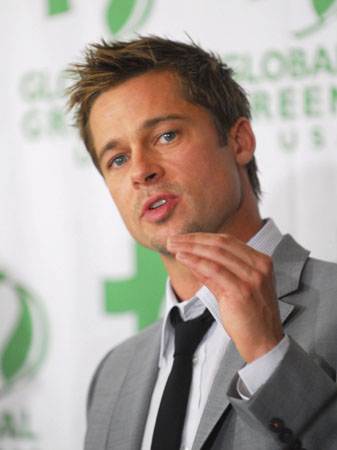 Brad Pitt was a busy man last weekend. The actor was in New Orleans for the 5th anniversary of Hurricane Katrina that caused a massive destruction. Brad also visited 'Make It Right Foundation' (eco-housing project), which he set up in 2007 and assisted people.
The actor also narrated an NFL documentary "America's Game: 2009 New Orleans Saints", reports AP.
The documentary will be aired on NFL Network at 9PM EDT on 8th of September.