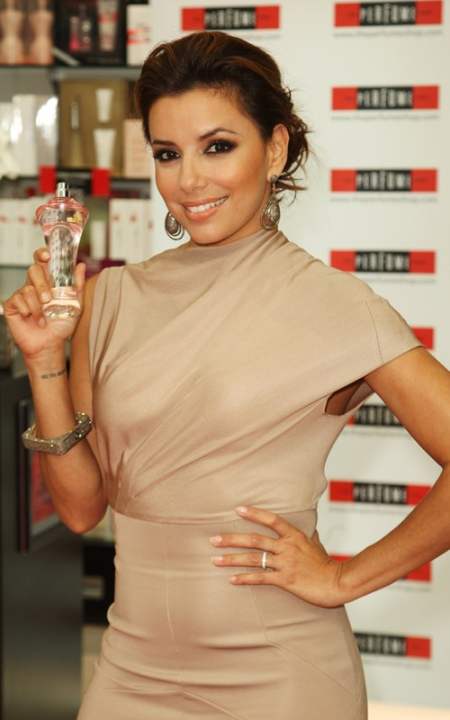 Eva Longoria was in London for the launch of her latest fragrance 'Eva' by Eva Longoria at the Westfield Shopping Center on 5th of September.
Wearing a beige Victoria Beckham dress with matching Louboutin pumps and an updo, the actress was all smiles at the perfume shop holding up a bottle of 'EVA' For Women.
Last weekend, Eva launched her fragrance in Mexico.
Image:celebritygossip