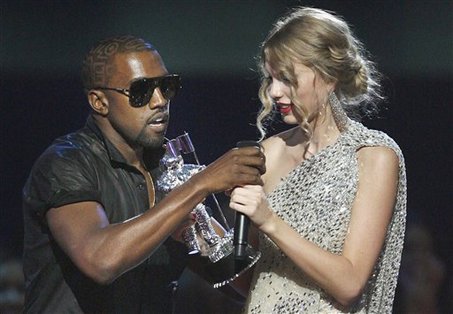 Taylor Swift is all set to let the world know her side of the story to the ugly controversy that took place last year. The 20-year old American country singer has reportedly written a song about rapper Kanye West and will perform it at Sunday night's MTV Video Music Awards, a year after West marred Swift's win for best female video.
West left onlookers shocked in 2009 when he took the stage as Swift was about to accept her first-ever VMA honor for Best Female Video and protested her win, insisting the award belonged to his pal Beyonce instead. The rapper has since apologized repeatedly for his actions. He also revealed that he has written a song for Swift and wanted to perform it for her.
Kayne will also be performing at the Award ceremony but will not share stage with Swift.
Image:centerdaily.com