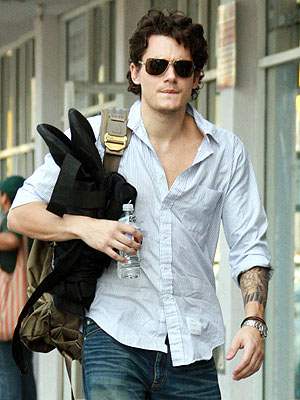 After months and months of Twitter addiction, it seems that the latest trend amongst celebrities is to quit Twitter. John Mayer joined a growing group of celebs to take a break from the micro-blogging site. In the recent past, Demi Lovato, Miley Cyrus and LeAnn Rimes have all discontinued their accounts. Though, Rimes did it only to join back within a week.
This news comes across as a shock to many as John was an active user of Twitter and had used its services many times in the past to clear up false rumors and to clarify his comments and stands. He also used the site to network with his fans. Earlier this year, the musician had invited students of University of South Carolina to a free concert. He had over 3.7 million followers when he deleted his account.
His spokeswoman said that he has departed from the site as he wishes to spend some exclusive time on his music. But die-hard fans need not despair as the 7-time Grammy winner plans to be active on his blog.