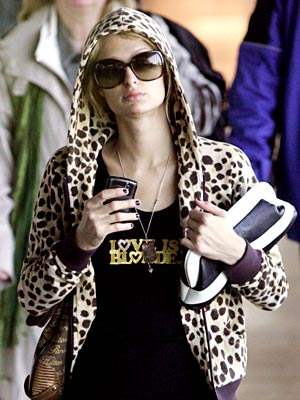 Paris Hilton troubles seem to be far from ending. The controversial socialite was detained and grilled for several hours at the Narita airport in Japan on Tuesday.
Hilton had landed from a private plane with her sister Nicky when she was taken aside and questioned about her recent drug conviction.
Last month, Paris was caught with drugs in Las Vegas where she was put on probation for a year and ordered to attend a substance abuse program.
It is not yet known if the singer was allowed to enter Japan.
Image: inthehoodie.com