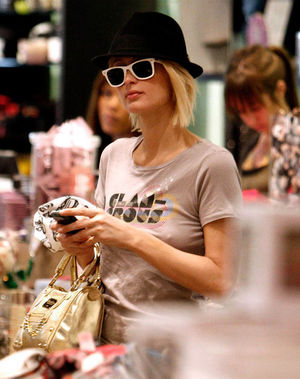 Paris Hilton is following in the steps of fellow socialite Lindsay Lohan. Like Lohan, Hilton is also planning to take up charity work to mend her reputation after recent convictions and arrests.
The oft-in-trouble socialite has tweeted that she is going to visit sick kids at The Children's Hospital in Los Angeles this week and paint with them. She also added that she visited the Michael's Art Supply Store to buy fun art projects for the kids.
Paris recently pleads guilty to possession of cocaine in LA and was then handed over a one-year suspended sentence. In addition, she was directed to attend intensive drug-abuse workshops.
Image: associatedcontent.com