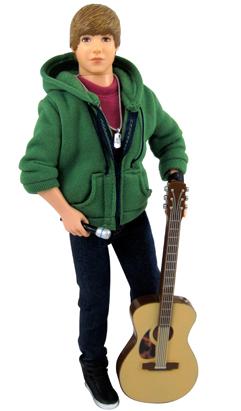 Miniature version of teenage singing sensation Justin Bieber are all set to hit a toy store near you. The toy line which will be launched this holiday season features Bieber singing dolls, toys, and even his replica Teddy bears, Daily Mail reported.
Some of the toys come with tiny instruments and some with a microphone that will play Justin's hit songs 'One Less Lonely Girl' and 'Baby'.
The toy bears an uncanny resemblance to the star, complete with his trademark hairdo and casual clothes.
The dolls are estimated to set you back by $28.
Image: abcnews.com