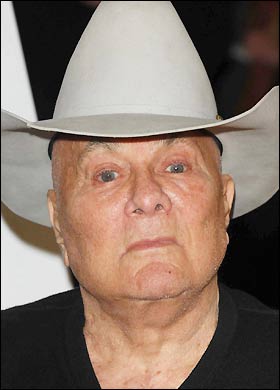 Yesteryears' Hollywood heartthrob Tony Curtis breathed his last in Vegas on Wednesday. In a report by Entertainment Tonight, the actor's estranged daughter Jamie Lee Curtis confirmed the demise. The cause of death was a cardiac arrest. He was 85.
The 1950s lead actor gained fame with movies which focused on his gorgeous physique and  good looks and later graduated to more mature roles starting in 1957. He went on to win an Academy award nomination for the 'The Defiant Ones'.
The actor was married six times and fathered actresses Kelly and Jamie Lee Curtis amongst other offsprings.
Image: bbc.co.uk