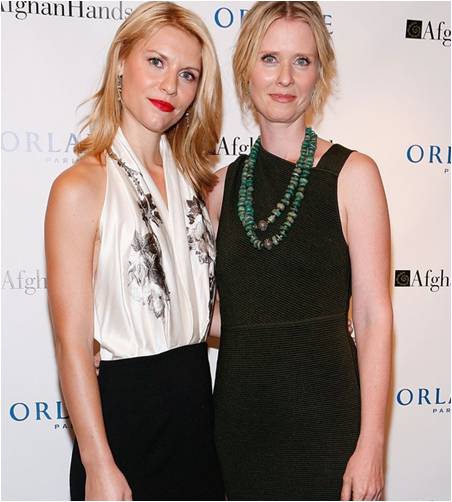 Television actresses Cynthia Nixon and Claire Danes joined hands for Afghan widows when they co-hosted the Afghan Hands and Orlane Fundraiser in NYC on Thursday.
The 2nd Annual fundraiser helped Afghan widows sell their embroidered scarves with full proceeds going to them directly.
Afghan Hands, which focuses of women whose husbands were killed by Taliban, is run  by makeup artist Matin Maulawizada. Some of the famous fans of the scarves are stars Rachel Bilson and Mandy Moore.