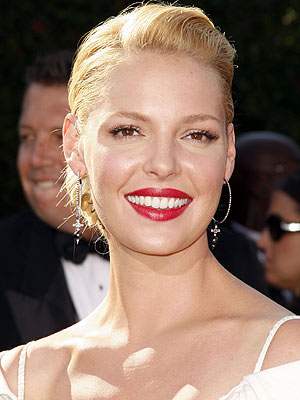 Katherine Heigl has always been open about her inclination to quit smoking. She has almost in all her media appearances  has mentioned about how  harmful it is to smoke and that she was very keen to quit the habit. In one of her interviews she mentioned about one trick that would probably help her in this regard, an Electronic Cigarette.
She now uses this electronic cigarette. She says that it's absurd but however helping her to avoid the real nicotine cigarettes. The electronic cigarette gives a feeling of smoking but doesn't contain nicotine, what you exhale is just a water vapour. She also stated that she has now been away from real cigarettes for six months.
Not just this Heigl is now all set to campaign on harmful effects of smoking to her children too. She said "The one thing I would say to my kid is, 'It's not just that it's bad for you. Do you want to spend the rest of your life fighting a stupid addiction to a stupid thing that doesn't even really give you a good buzz?"
The actress gave a demo of her electronic cigarette on her recent appearance on 'The Late Night Show with David Letterman'. She said she has tried various other ways to quit smoking but none of them helped as much as the electronic cigarette.
Image: hercafe.net