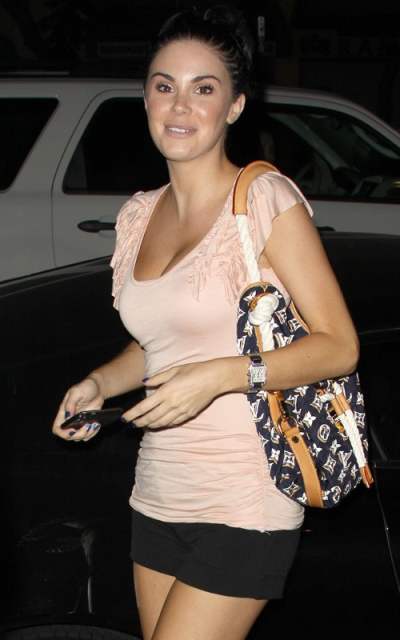 Playboy beauty Jayde Nicole celebrate her courthouse victory over Girls Gone Wild CEO Joe Francis by partying the night away.
Nicole was spotted in a tight fitting LBD and knee high boots flanked by girlfriends in West Hollywood on Wednesday. She then proceeded to party all night.
Jayde has won the defamation lawsuit Francis had filed against her and was awarded legal fees to the tune of $36,000.
Though, Nicole and Joe still have matters pending in the court. Both had filed assault charges against each other following a brawl at a night club in 2009.