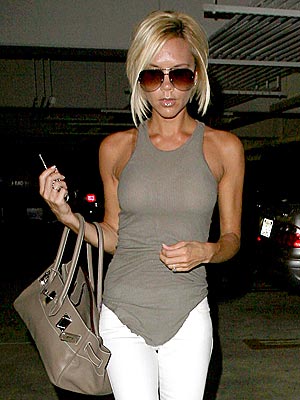 After all those years of marriage, Posh Spice Victoria Beckham is still smitten with Footballer hubby, David Beckham.
Victoria retaliated when quizzed if she though David had a high-pitched voice, saying that he is too prefect and that's why people like finding something wrong with him.
She recalled an incident where the David was sitting on the edge of the bed early in the morning and hadn't even got dressed. She said that he looked so sexy and hot that she had to mentally pat herself on the back for choosing him. She added that he was the most gorgeous man ever.