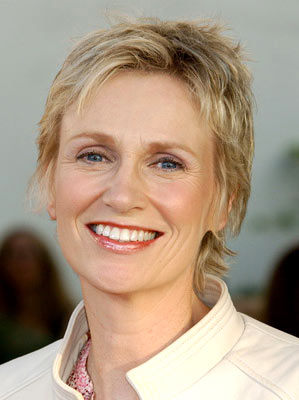 Glee actress Jane Lynch appeared as the host of SNL this weekend and managed to shock and amuse onlookers with her antics.
The 50 year old actress appeared at home on the show and managed to make the audience laugh with her monologues and little skits. She even poked fun at her hit show 'Glee' singing about how her character was the most loved.
In one of the skits, she played a creepy therapist who climbed into a patient's bed naked. She then fed him dressed provocatively in a black bra and bow tie much to the amusement of the studio audience.