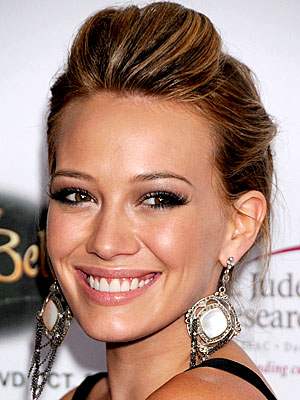 Singer-actress Hilary Duff has added yet another job to her list. The Lizzie McGuire star has turned author with new book, Elixir.
The actress promoted her book in NYC on Monday at the "Today" show held at Rockefeller Center. The book described by Duff as an adventure themed young adult series is due to hit bookstores on Tuesday.
Hillary had previously said that she decided to co-author the book with Elise Allen to prove that anyone with an idea can write a book.