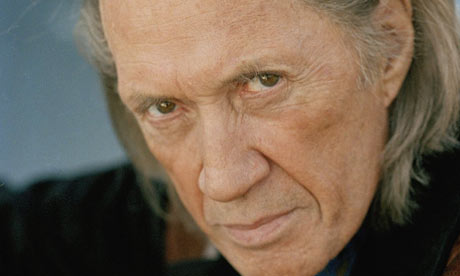 Late actor and Kill Bill star David Carradine's estate is looking at a payout worth $550,000. His former sister-in-law has filed a suit asking for royalty and tax payment. According to TMZ.com, his ex-wife Gail Jensen's sister has filed legal documents in Los Angeles County Superior court asking for the control of a portion of the estate. She claims Carradine owed  $250,000 in royalties for TV shows Kung  Fu and the book  Spirit Of Shoalin to her sister in addition to $300,000 which Gail paid as taxes on Carradine's  behalf.
Gail Jensen had herself presented legal papers before her death in April wanting to be named the administrator of his estate alleging that he owned her money. David was found dead in his Bangkok hotel room last year.
The actor's widow Annie Carradine had replied to Gail's lawsuit claiming the control of the estate.