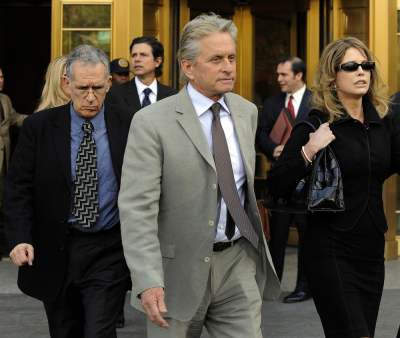 A New York court has rejected Michael Douglas' ex-wife Diandra's plea to get 50 percent share in profits of the actor's latest flick Wall Street: Money Never Sleeps.
Diandra who divorced Michael in 2000 claimed that she should get a 50% share in the actor's pay from the movie as she was entitled to half of the money Douglas earned while married to her. She said that this deal included Wall Street which was the sequel of a 1987 movie of the same name because they were together in 1987.
Judge Matthew Cooper dismissed the bid saying that New York was not the correct jurisdiction for the case and it should have been filed in California.