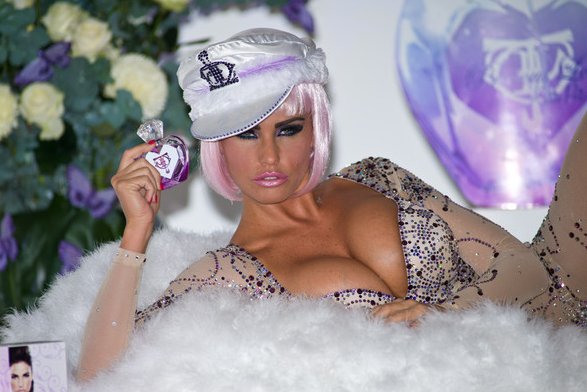 Supermodel Katie Price launched her third fragrance-'Precious Love Fragrance' at The Worx on 17th of November, in London, England.
For the launch, Katie went for a sassy outfit and completed her look by wearing a pink hair-wig under a white sailor cap. Dressed in a sheer beige bodysuit with black embroidery and sequin detailing, Katie gave some seductive poses with her new perfume bottle in hand.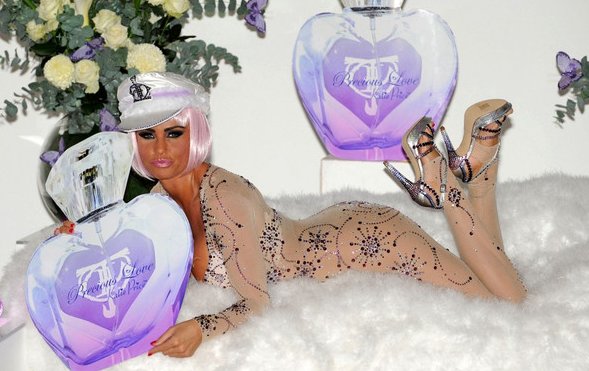 Katie says her Precious Love fragrance is dedicated to her kids.