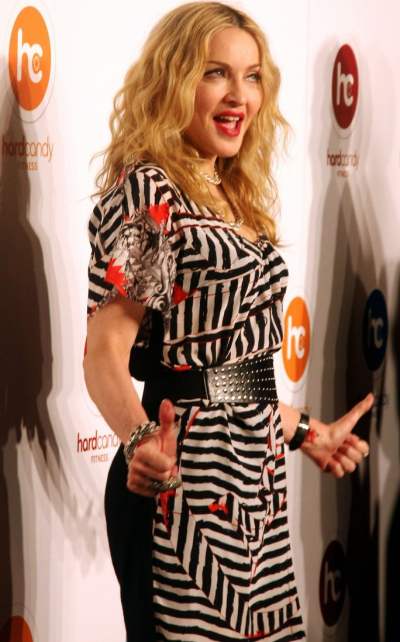 Pop icon Madonna inaugurated her first Hard Candy Fitness Center in Mexico City on Monday. Its slogan is 'Harder is Better'.
The Mexico fitness center is built on a massive area of 30,000 square foot and focuses on dance, music, design and lighting. Madonna also gave a very special 45 minute gym and dance lesson to 20 privileged members.
This gym is the first in a series of gymnasiums to be launched by the superstar in major cities of the world.