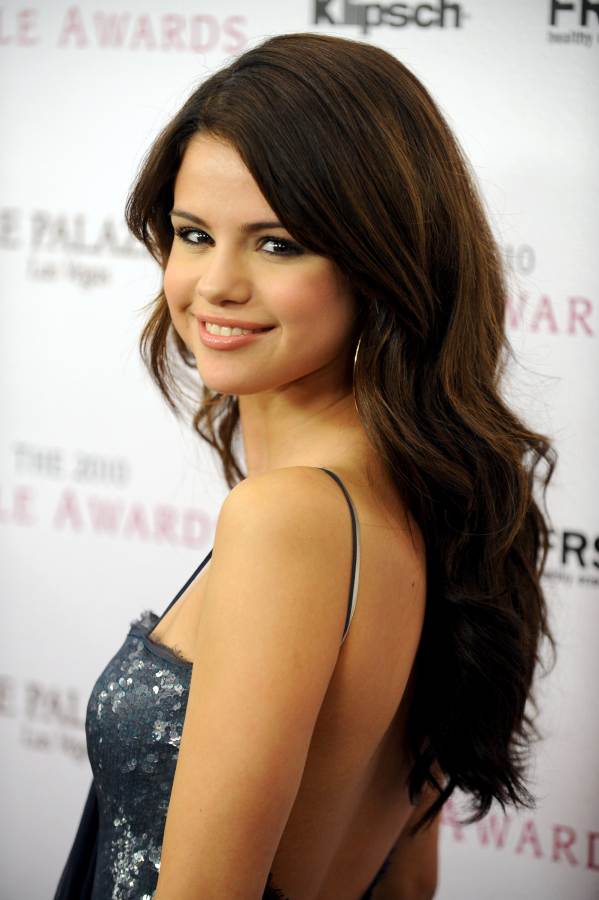 Selena Gomez was spotted at the 2010 Hollywood Style Awards held at the Billy Wilder Theater, Hammer Museun, L.A on the 12th of December.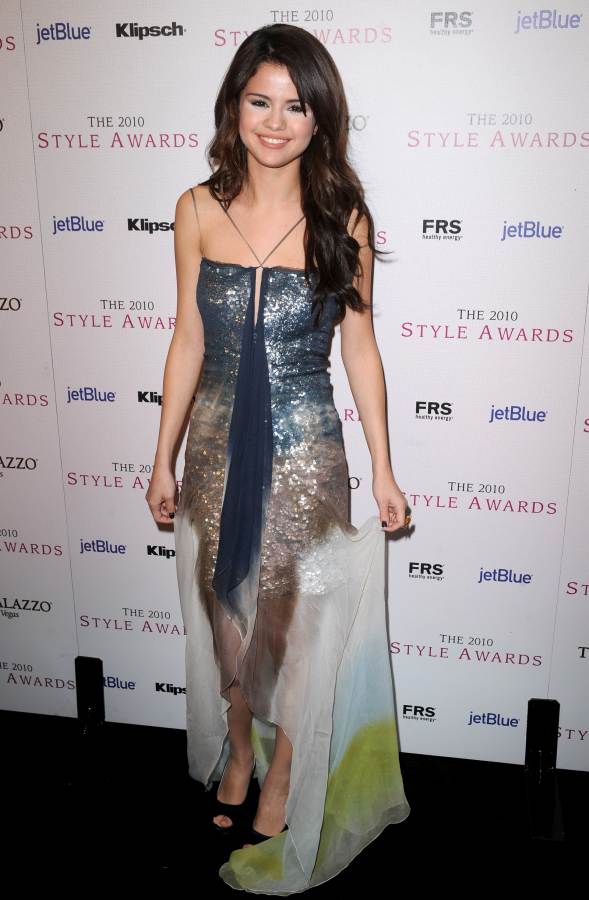 Dressed in a backless, sequined/sheer skirted Max Azaria Atelier gown, the 18-year-old singer/actress walked down the red carpet. She finished her look by wearing a pair of black peep-toe pumps and golden hoop earrings.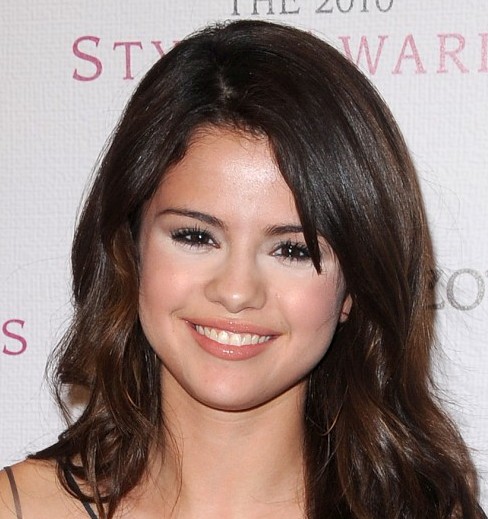 Her makeup would have been great if the "white make-up powder" under the eye were not visible. It reminds me of Nicole Kidman's makeup disaster, thought it's not that awful.
Not a great look !