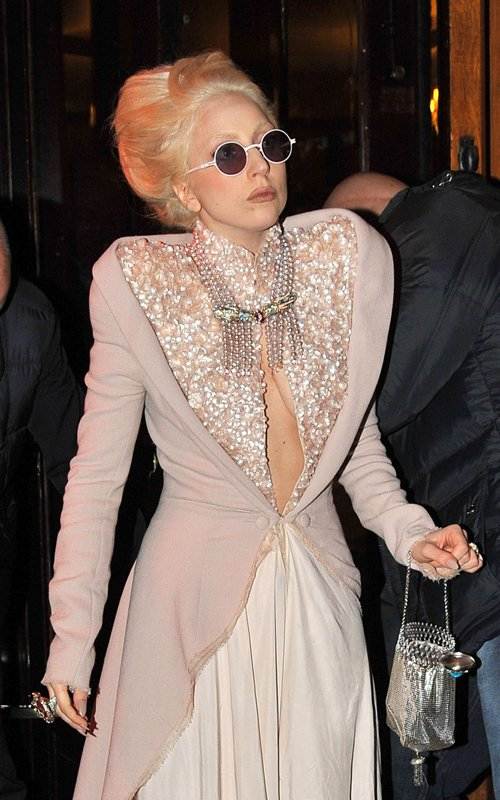 Lady GaGa sported Jan Taminiau Fall 2010 Couture look in Paris while she was on her way to Chez Andre restaurant. The singer had a concert on Sunday which unfortunately got cancelled due to bad weather.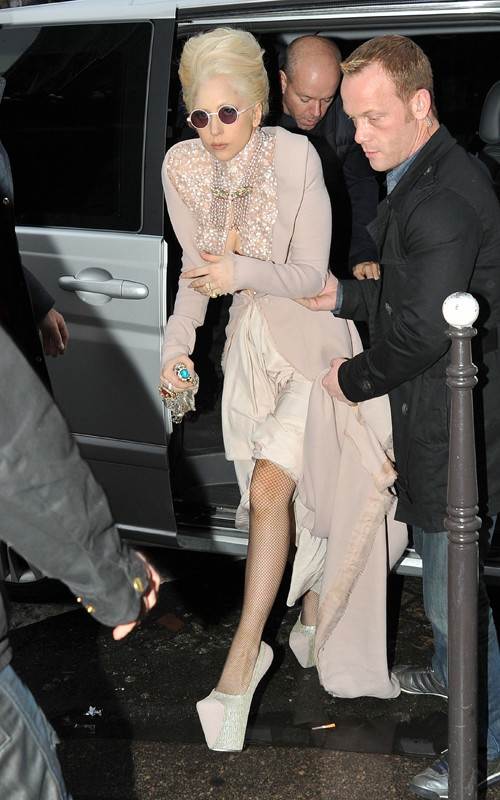 Lady GaGa looked amazing in the cleavage bearing gray Victorian dress. The silk chiffon and satin crepe gown featured a heavily embellished high neckline bodice and was pared with a wool crape overcoat. She pulled up a pair of black fishnet stockings and finished her look by wearing matching  heels and round sunglasses. A beautiful  pearl necklace adorned her neck and she carried a  glittering silver purse.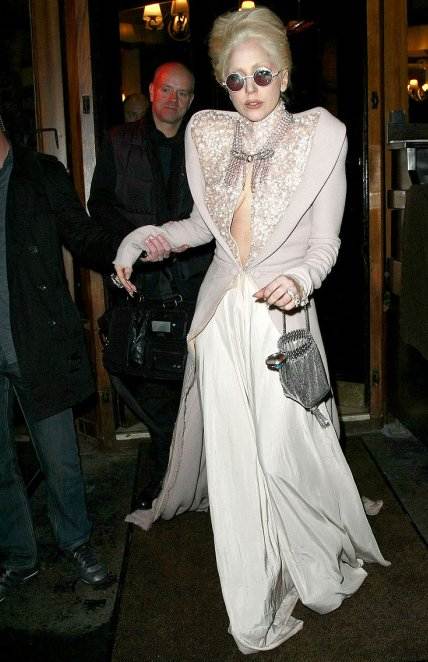 Her blonde tresses were pulled back in a stylish French knot and she wore brown lip color.
Lady GaGa's ladylike dressing rocked.