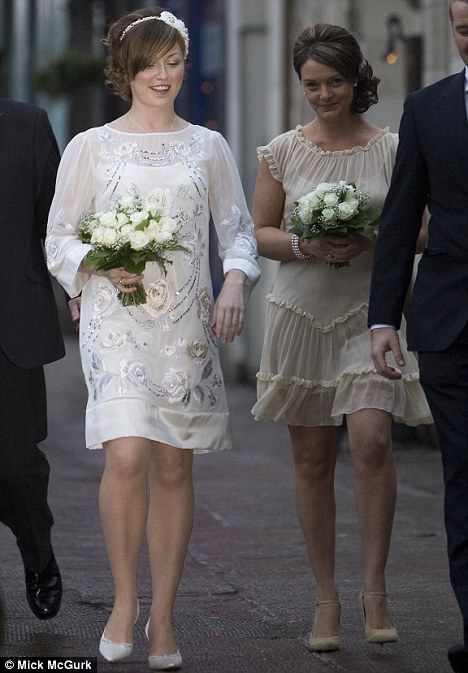 Billy Boyd tied the knot with long time girlfriend, Ali Mckinnon on Wednesday in Glasgow, London.
Pippin the Hobbit of the Lord of the Rings fame, Boyd had his close pals, Dominic Monaghan and Elijah Wood, by his side as he walked down the aisle with his long-term sweetheart.
The pair met almost 8 years back and are parents to a 4 year old son, Jack.
According to the wedding coordinator, the celebration was a low-key event with just 30 people in attendance. There will be a reception for 160 guests.
Image: dailymail