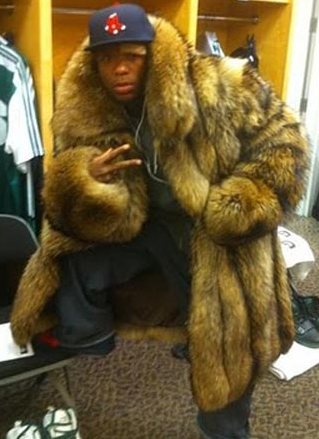 After noticing Nate Robinson wearing an enormous mink coat gifted to him by veteran basketball player Shaquille O'Neal, PETA has asked the Boston Celtics player to donate the coat to the animal rights group.
The organization said if he were to donate the coat to them, they will donate the value of the coat for caring of animals in Boston.
PETA also gave examples of other sports icon who have taken step against fur including Amar'e Stoudemire, power forward for New York Knicks.