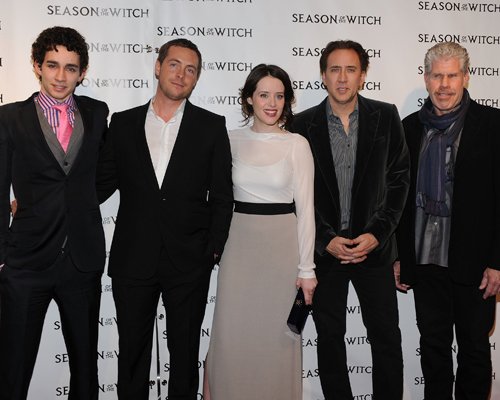 Academy award winning actor Nicolas Cage took on his promotional duties for his latest flick 'Season of the Witch' by attending a red carpet premiere at Relativity Media in NYC on Tuesday.
Cage was flanked by co-stars Stephen Campbell Moore, Ron Perlman, Robert Sheehan and Claire Foy.
The period movie is based in 14th century and focuses on a suspected which whose powers are the supposed cause of the Black Plague. The film will hit theatres on Friday.