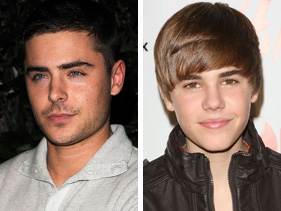 Most of the Golden Globe presenters have been confirmed with Zac Efron and Justin Bieber joining the growing list. The ceremony will be hosted by English comedian Ricky Gervais and will be held at Beverly Hilton.
Leighton Meester, Matt Damon, Olivia Wilde and Robert Pattison are some of the other big names that have been finalised to hand out trophies.
The red carpet will be held on January 16.