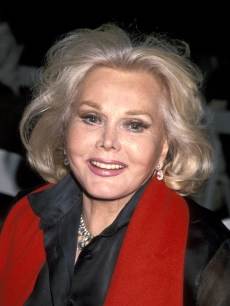 Yester-year's superstar, Zsa Zsa Gabor, is doing well, maintains her husband, Frederic Prinz von Anhalt. The 93-year-old "Moulin Rouge" and the " Queen of the Outer Space" star has got most of her right leg amputated owing to a serious gangrene infection that affected her bone.
To recall, the actress had broken her hip in July 2010 and underwent a replacement surgery for that. However, the surgery led to more hospitalizations owing to recurring blood clots throughout her body as well as swelling in her legs.
Her husband maintains that the actress is smiling and talking though she is unaware of the fact that her right leg has been amputated. The actress is under heavy sedatives and her "frail" health is being "closely monitored".
We pray the actress recovers speedily and cuts the 94 birthday cake of her life on 6 February for all of us!!