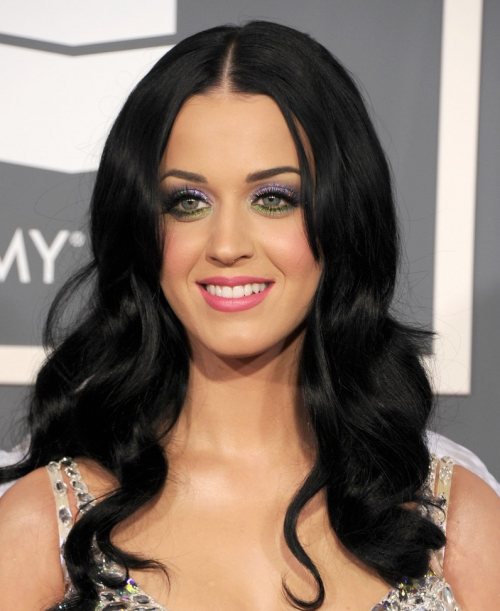 When it comes to dressing up different yet glamorous for a red carpet event, Katy Perry takes all the accolades this year. She seemed to have descended straight from the heavens in this alluring Giorgio Armani outfit that even featured a set of feathered wings at the back.
The dress was a two piece ensemble of a silver jewel adorned top and white shimmery skirt in layers that swept the floor as she walked with her husband at the event. Her beautiful rings were by Thomas Sabo and she chose Casadel silver heels to wear with this dress.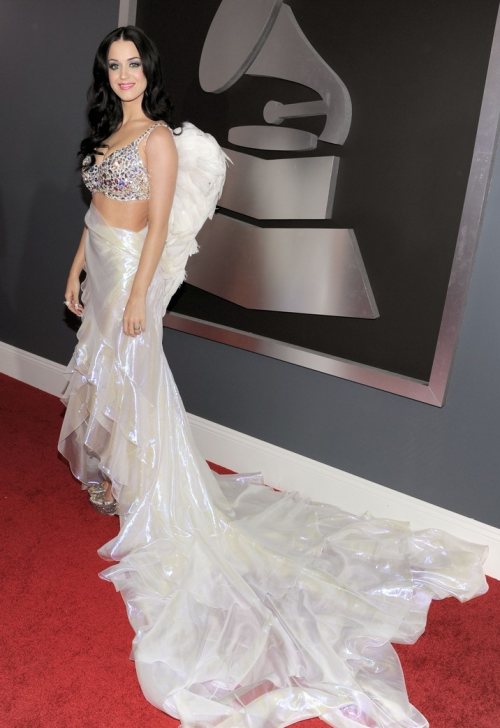 Her soft pitch-dark curls were quite a contrast to her pure white outfit. She let her centre-parted hair flowing and used fake lashes to enhance the eyes. Her eyes looked as radiant as the rest of her appearance.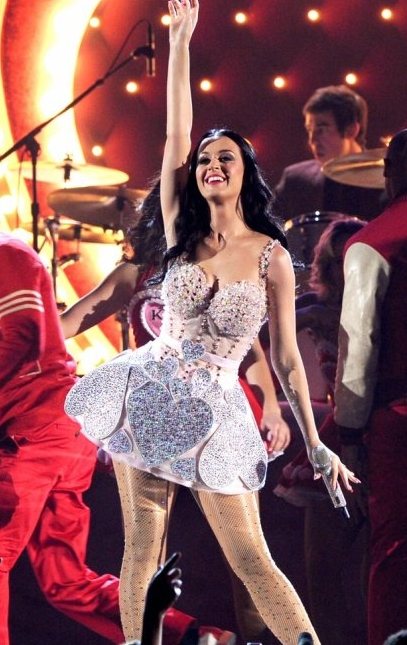 Katy's on stage dress was also a sparkle-full delight. A short pink Armani dress that was made specially for this performance. The skirt was embellished with crystals studded in the shape of hearts and the bodice emphasized the bust. She glittered away to glory at this years event.