The grand music awards event, the Grammys, was teeming with talented stars and their individual styles in clothes, make up and of course hair. Some extremely unusual hairdos were seen at the red carpet this year. Few of these celebrities who stole the limelight and deserve to be mentioned for the innovative ways in which they did their hair are: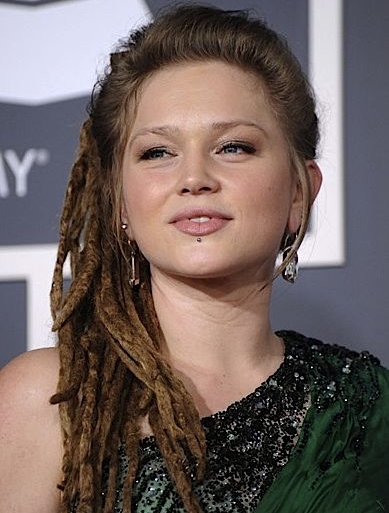 Its not easy to miss Crystal Bowersox's dreadlocks. The singer of American Idol fame attended the event in a magnificent emerald green gown but retained her hippie hairstyle. The hairstyle and piercings with a dress as elegant as that could have been a misfit on anyone else but Crystal could carry it off with elan and looked pleasing in it.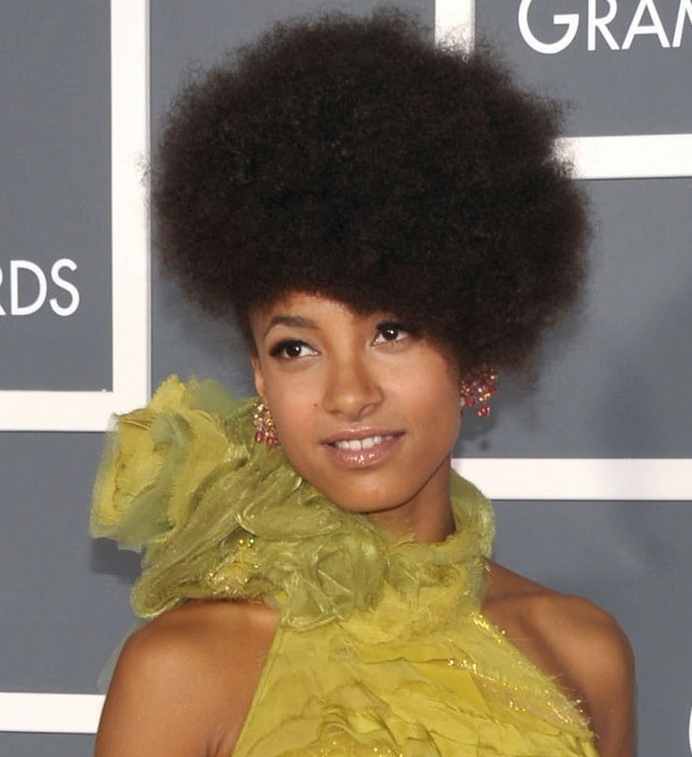 Esperanza Spalding had ruffles on her dress and a puff for her hair. The Best New Artist award winner had a clear style of her own. The jazz singer decided going for a trimmer version of the usual round afro hairstyle. She had it neatly shaped and inclined to the side opposite to the ruffles from her dress's neckline. It was a new twist to her gorgeous get-up.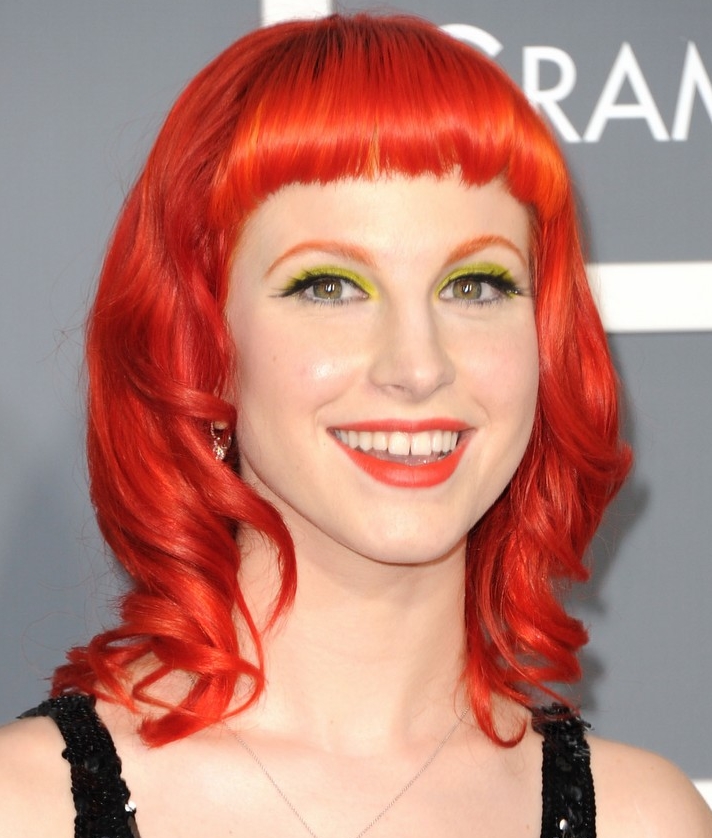 Hayley Williams' luminous red hair was a shock to some but the artist has a history of brightly colored hair. The fringes and the hairband were new, along with the particularly gaudy shade of red she chose to color her hair as well as the eyebrows in.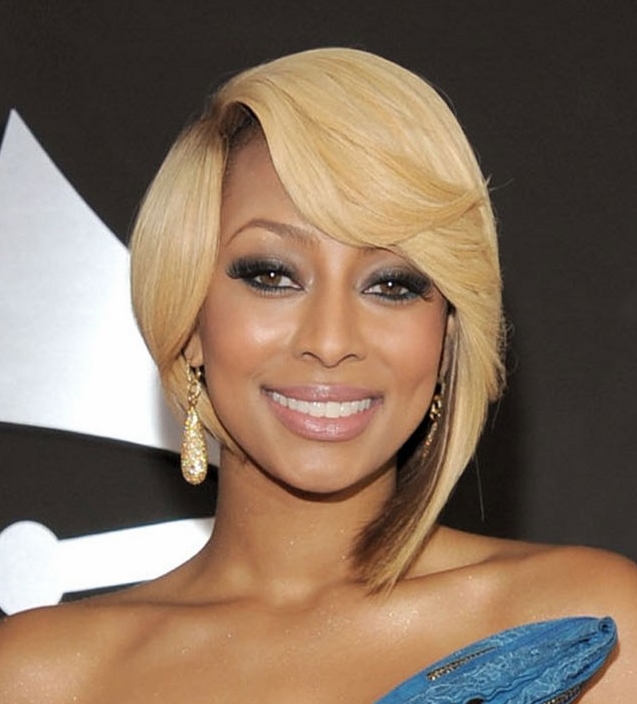 Keri Hilson sported a peculiar blonde hairdo. It was carefully shaped short hairstyle that went well with the cuts in her outfit. The asymmetric style had defined boundaries and not a hair out of place.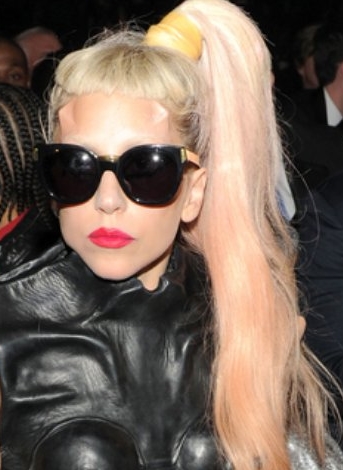 What was unusual about Lady Gaga's hair this year was that it wasn't as unexpected as expected of her. She had it all pulled up and tied in a ponytail on the side with no additional headgear or adornments as she is known for sporting.
Janelle Monae was seen in her classic look with a black shimmery tuxedo, bow-tie, white shirt and her small puffy hair tied up at the centre. The singer's Elvis inspired hair is her characteristic trait but it was experimented with a little for this year's event.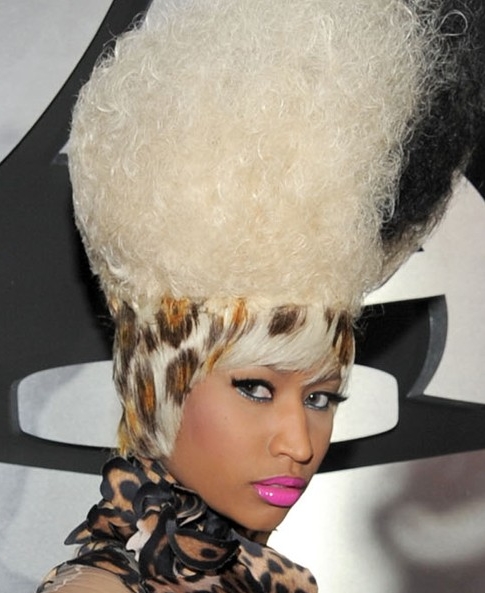 Nicki Minage went slightly more creative with her puff hairdo. The singer in the animal print outfit sported a high, white, cotton-ball puff at the top of her head and the hair dyed in leopard print design at the base. It was one of the  most unique hairdos spotted at the gala event.
Sara Bareilles' flower inspired hairstyle was a treat to the eyes. It made her look chic with a hint of unconventionality to it. Her dark brown tresses were pulled up and twisted to form a rose-like shape in the front. It was innovative without crossing the line of being too experimental.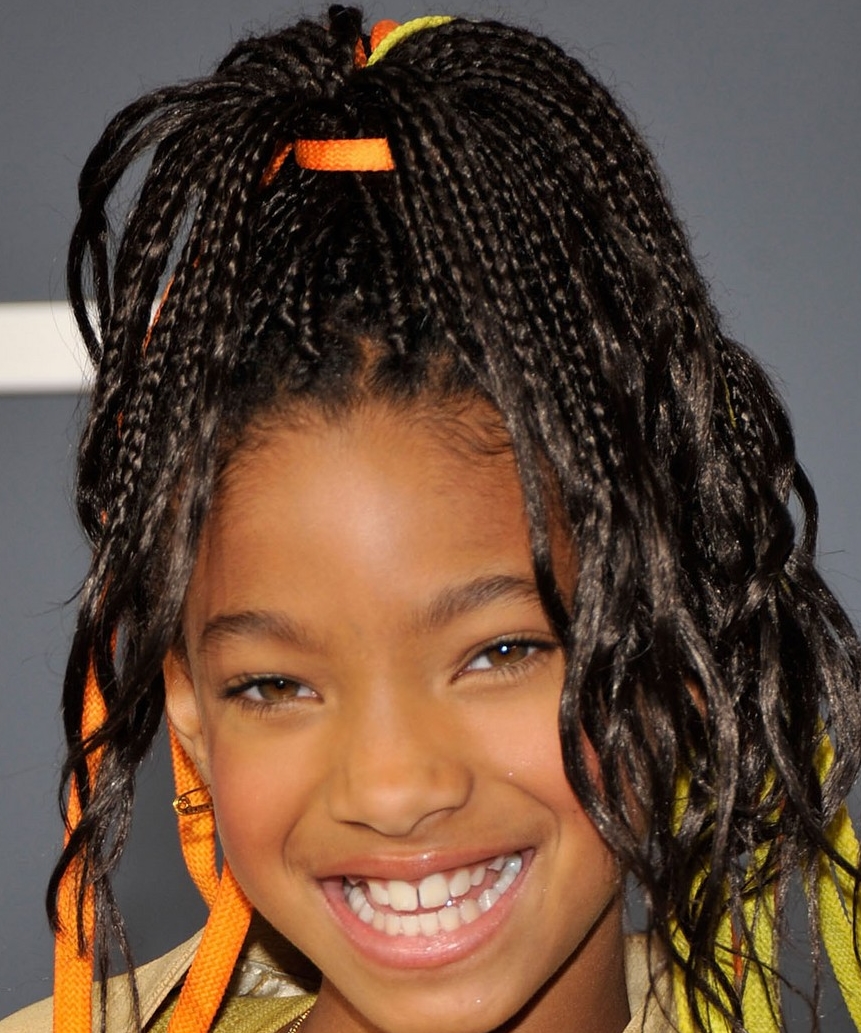 Willow Smith's braided locks and her entire appearance was charming. The young star had them tied in colorful shoelaces at the top of her head. The idea of using shoelaces for the hair was not received well by some critics but the little girl loves what she does and was jubilant at the ceremony. She portrayed her youthful self in the custom made outfit and amazing shoes by Louis Vuitton.