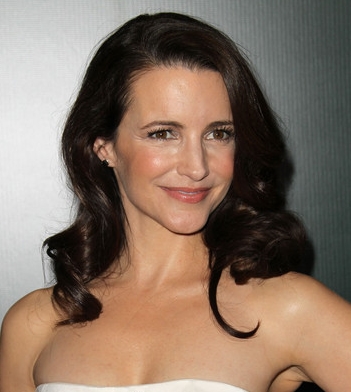 Kristin Davis was spotted sporting a strapless Oscar de la Renta Spring 2011 gown at the 13 Annual Costumer Designers Guild Awards held at the Beverley Hilton Hotels.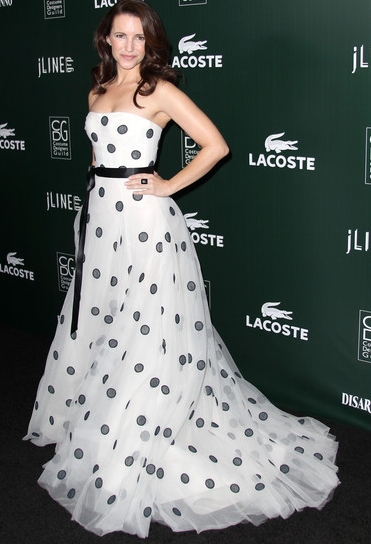 The ivory colored gown with not so small timeless polka dots scattered here was accessorized with a black ribbon tied in a bow at the waist. Silk and tulle sheer fabrics gathered as the gown reached towards the ground.
The host for the event kept her makeup light and accessories minimum. Her hair had a side parting left curl and open casually.