Nicki Minaj : 2011 Billboard Music Awards
A totally eccentric fashion sense could be predicted from Nicki Minaj. At 2011 Billboard Music Awards, she showcased her inimitable style in an embellished jumpsuit from the Ready – to – wear Mark Fast Spring Summer 2011 collection.
The ice blue colored jumpsuit suited her sense of bizarre clothing and she paired it up with a pair of white Versace Resort lace-up sandals.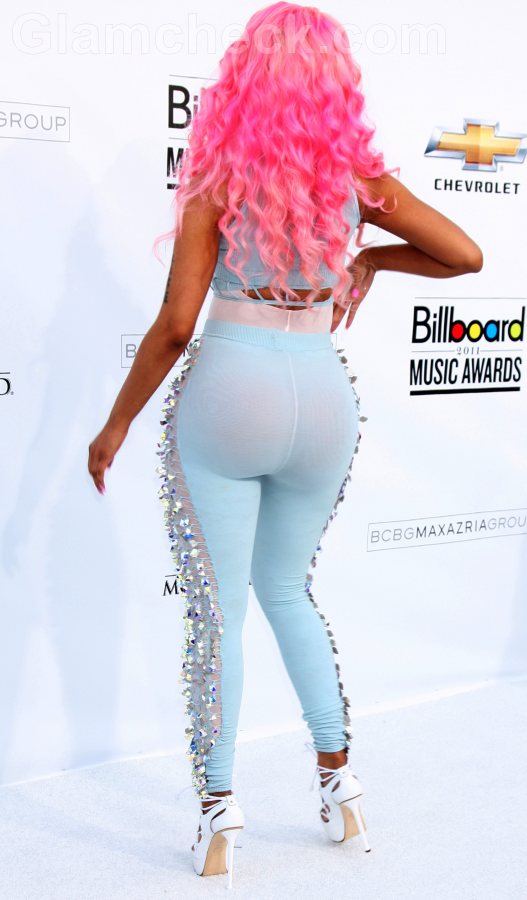 Nicki Minaj in jumpsuit at 2011 Billboard Music Awards
As usual her hair color was not her natural tone. She sported her long curls in her absolute favorite pink.

Nicki Minaj pink hair : 2011 Billboard Music Awards
Her makeup was a bit off with the lip color going completely out of tone. Her eyes still had the volume they needed and the base was nude. She could have worked with her makeup skills to make a lasting impression.
Image: Shutterstock