Our Jenny from the Block wore a nude Michael Kors jumpsuit to the Nokia Theatre where the American Idol 2011's final result was declared.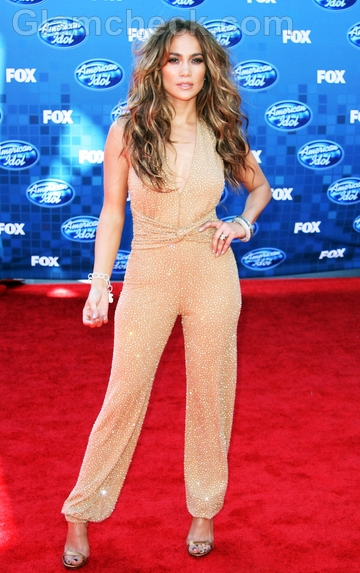 JLo : Michael Kors jumpsuit at American Idol 2011 Finale
The singer was the epitome of style in her crystal embellished jumpsuit, which gave her the appearance of sparkling wine. She wore a chain bracelet on one hand and bangles, that matched her outfit, adorned the other. The strappy gold Gucci sandals were downright sexy but there was another eye catcher that ensured the actress a look-over right till her toes – the electric blue nail polish. Quite a smart move there!
Lopez wore her hair in voluminous waves which made her look delectably hot and glamorous; it was just what the outfit needed. You can't get it more right than this.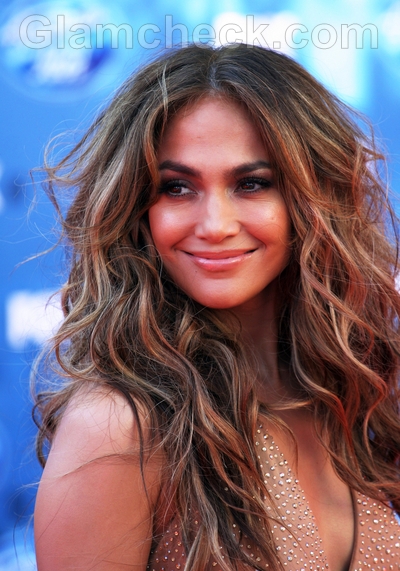 JLo : Michael Kors jumpsuit at American Idol 2011 Finale
Her face was done up in colors perfectly coordinated with her attire. A lot of attention was given to the eyes which looked stunning in copper eye shadow that was brushed all over the upper eye lid. The lips were played up in shimmery gloss.
Now this is what I call style, and JLo definitely rocked it "on the floor"!
Image: P R Photos