Members of Parents Television Council (PTC) are not happy with Rihanna's Man Down video promo because it "justifies" murder. The video shows the singer shoot a man who has previously attacked her.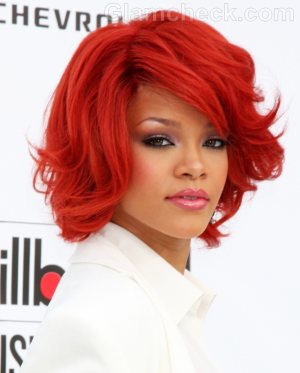 Rihanna faces flak for Man Down Video :
According to the "Rude Boy" singer, the video is a warning against predatory men. It seems that she wanted to depict what a girl can go through if her partner is violent, a situation that she is familiar with, owing to the well publicized beating that she got from her ex-boyfriend – Chris Brown.
However, her take on vengeance doled out with "shooting and murder" did not sit well with the PTC. They think it will promote such cold blood acts and is not a good example. It was further added, that the same video with the man and woman in role reversal, would have elicited a furore.
The video was first premiered on BET, a cable network. For now, it seems, Rihanna can only say "Please don't stop the music".
Image : Shutterstock