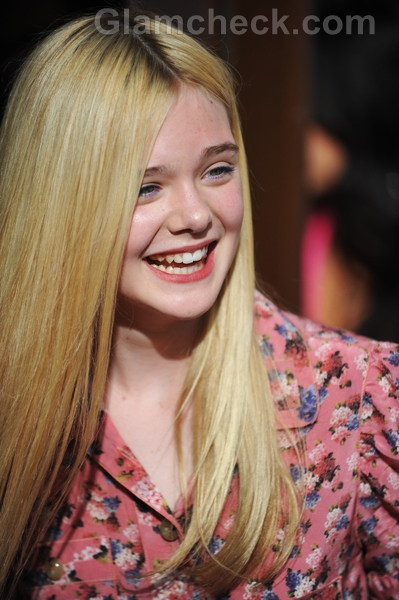 Just turned teenager, actress Elle Fanning looked simply amazing at the 2011 MTV Movie Awards. She looked fresh as a flower, literally, in her floral pink romper from D&G. She was a treat to the eyes in her outfit that had blue and white flowers printed on it. A slim belt cinched the waist.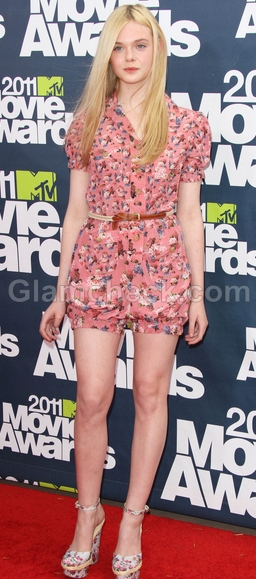 Elle Fanning at the 2011 MTV Movie Awards
Nothing could make a summer day more cool and bearable than the attire Ms Fanning sported. We give full marks to her style sensibilities and for picking something that was in perfect accordance to her age.
Her floral wedges and floral outfit looked made for each other, without going overboard. Too much of flowery patterns can make an ensemble busy but, our cute as a button, Elle shows that it can be possible – one just needs to know the correct way. We are so picking up fashion tips from this little girl!
She left her hair open with what looks like a normal blow dry. The makeup was, understandably, kept natural and dewy. The pink shade on her lips added to her "blooming flower" look, and I am not talking about the attire here.
If someone deserves to walk the red carpet then it is Elle definitely. We have quite a budding fashionista at hand, so watch out for her!
Image: P R Photos