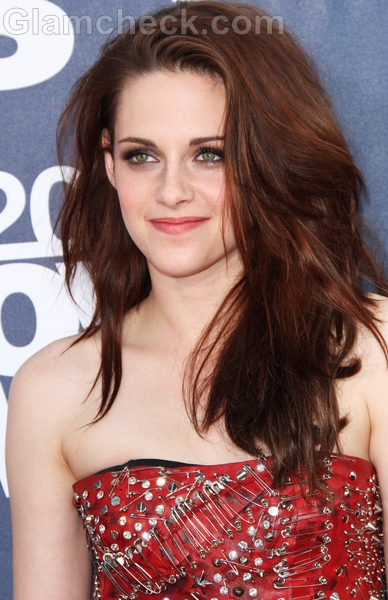 Twilight actress Kirsten Stewart did a Elizabeth Hurley by wearing an off shoulder mini-dress covered with safety pins. The sexy red outfit was custom made by Balmain.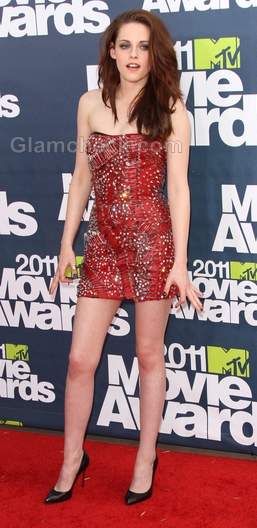 Kristen Stewart in safety pin dress at 2011 MTV Movie Awards
One may recall that safety pin outfits have been previously worn and made famous by Liz Hurley; however Stewart carried it off well too. It made her look very hot indeed.
Kirsten chose to wear a pair of black pointed toe pumps that went well with the black nail paint on her fingers. One can also see her sporting a couple of rings that give her an edgy look.
The casual hairstyle highlighted the actress's sex appeal and also added to the feel of edge. The makeup enhanced her pretty features. The eyes were done up in grey shadow near the inner corner of the upper lid. The grey blended smoothly into black shadow at the outer corner. Very sexy, we say! A rosy hue covered her lips.
Stewart made quite a style statement and looked irresistible – well, we are sure not many can remain immune to that charm.
Image: P R Photos