The 2011 MTV Movie Awards held at the Gibson Amphitheatre in Universal City not only saw celebrities glittering in all their fineries but also a fair mix of those clad in attires that make us want to hand them the Worst Dressed MTV Movie Awards. So, let us take a look at the candidates who have made it our esteemed list.
Jessica Szohr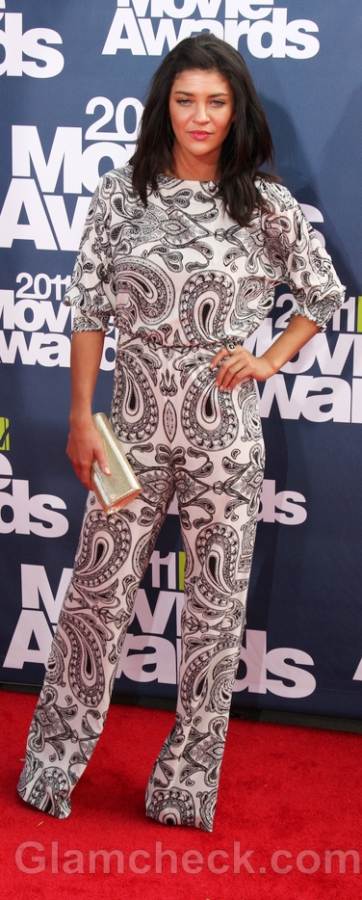 Jessica Szohr : Worst dressed 2011 MTV Movie Awards
Someone somewhere has a missing bedcover and that person can blame Jessica Szohr – she chose to get it made into a jumpsuit! And, she does look like she came for the event right out of bed with a rumpled bedspread, oops jumpsuit, parading as the outfit for the day. Perhaps, Szohr can also try using upholstery or curtains next time – in fact wallpaper will also do just fine!
Nikki Reed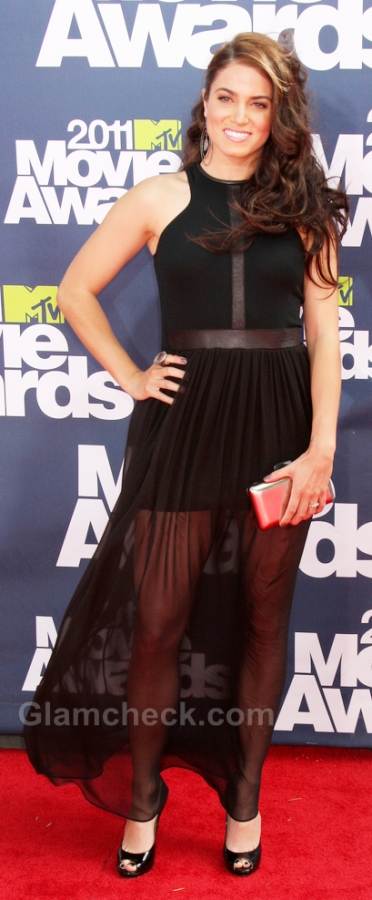 Nikki Reed : Worst dressed 2011 MTV Movie Awards
Nikki, did you think that sewing a diaphanous long skirt on your mini dress would make it the next big trend? You have good legs which would have looked just fine without the see through skirt playing veil. Or was it a sense of mystery that you wanted to add? Well, it is not really working you see.
Amanda Bynes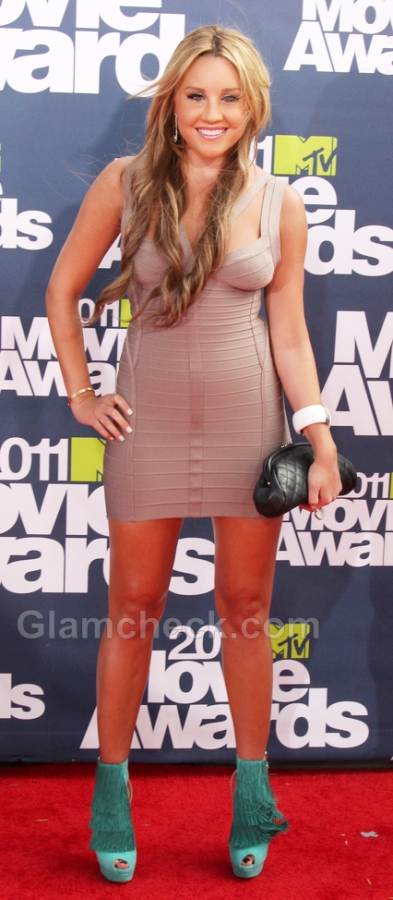 Amanda Bynes : Worst dressed 2011 MTV Movie Awards
WATCH OUT Amanda there is a furry animal on your feet! Oh, those are your shoes – are they? Ah, not we get it; you wanted to divert attention from that bandage dress that is doing nothing for you. We quite agree with your choice of footwear then, but please be careful – you don't want people to run around in fear of being bitten when they see those or worst still someone beating 'em with a stick. Ouch
Nina Dobrev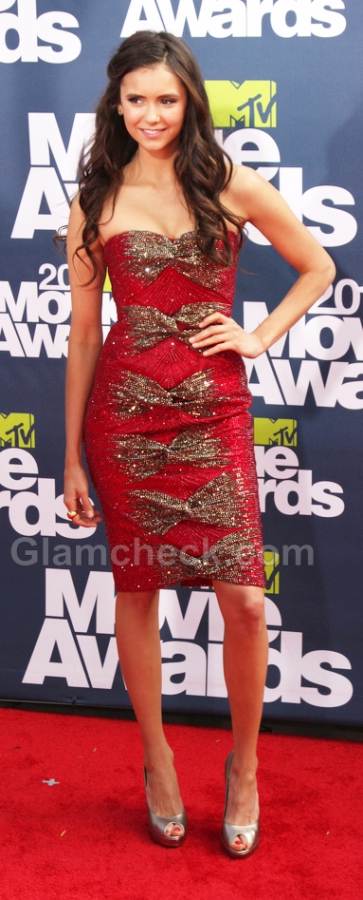 Nina Dobrev : Worst dressed 2011 MTV Movie Awards
Nina was told that the movie awards night was going to be a big party, and she got that perfectly. That's why she is dressed as the sparkler. Don't worry Nina; as long as you are there we won't need any other decorative items in the room to get the party started.  Your "glittering" dress is enough.
Holland Roden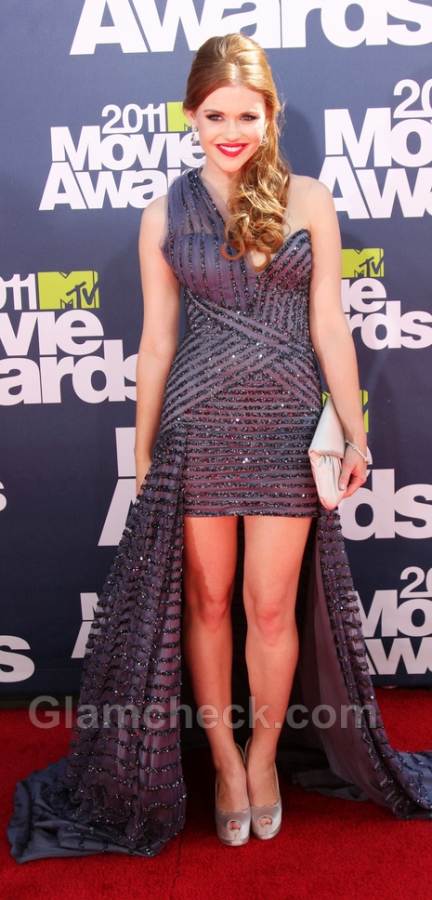 Holland Roden : Worst dressed 2011 MTV Movie Awards
We so know Helen's secret desire is to play a fantasy princess, considering the amount of red carpet appearances she has been making in "wannabe fairytale" costumes. First the Spike TV's Guy Choice and now the 2011 MTV Movie Awards. Disney, are you watching? Please give her a role before she gags our senses with the overkill of princess meets fairy outfits.
Image: Shutterstock