Rapper Lil Wayne found himself in the midst of a lawsuit over alleged failure of paying royalties. The artist had collaborated with T-Pain in 2008 for a single, which also saw duo Play-n-Skillz play a part in it. However, the duo has now slammed charges on Wayne saying that they were not paid the $1 million, that the rap star owed to them, for their role in the now hit single – Got Money.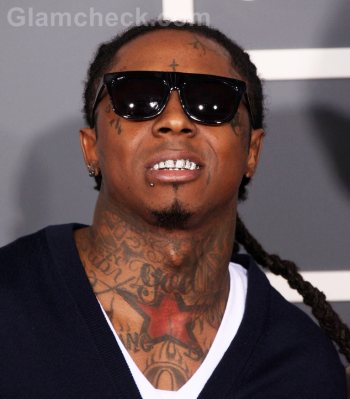 The song had scaled great heights, with other singers, such as rocker Jonathan Davis, releasing their own interpretations of it.
The production duo had first pointed out the non payment issue two years back but had failed to make any headway; this forced them to file a lawsuit this month.
This is the second lawsuit that has been filed against Lil Wayne in a matter of a week, what with David Kirkwood too launching legal action for unpaid royalties due for the same album – Tha Carter III, for which Play-n-Skillz are also battling.
Wayne is definitely in some real legal soup this time!
Image: Shutterstock