Singer Nicki Minaj sure does it in style. The young singer is known for her unconventional choice when it comes to colours and apparel.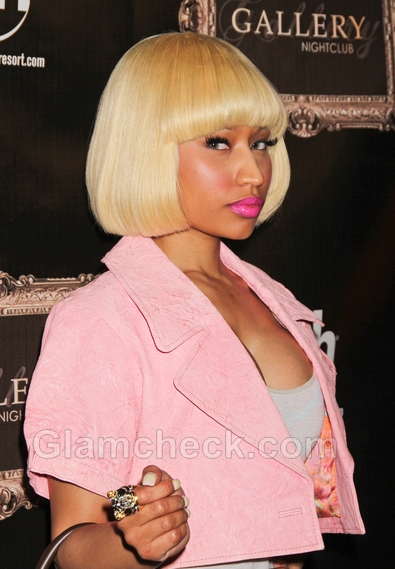 Nicki Minaj
Recently spotted at the Gallery nightclub in Las Vegas, where she hosted a Femme Fatale tour after party, Nicki wore a pair of melange dark grey shimmery tights and a body hugging ecru tee with a big scoop neck, revealing her ample cleavage. She wore a structured short jacket in pink over her tee.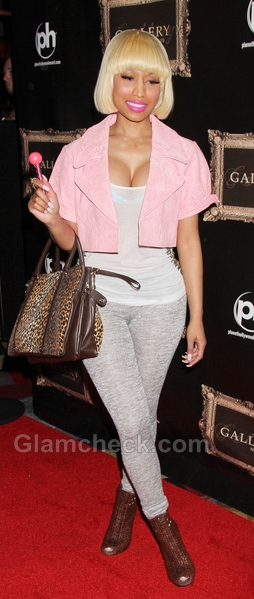 Nicki had her hair in a very light blonde and wore it short with front bangs. She wore a bright fuchsia lipstick and her eyes were done up using dark shades of eye liner and mascara. Nicki's entire makeup was very dramatic, but then we would be surprised if she dresses any way else.
Nicki carried an animal print handbag and wore tall pumps in dark tan. Colour coordination was never Nicki Minaj's strong point – was it?
Perhaps the best part of Nicki Minaj's entire ensemble was the bright pink lollypop that she carried. What do you think of Nicki's look – do you think you could carry off this look as confidently as Nicki manages to? Do write in and let us know your thoughts!
Image: P R Photos