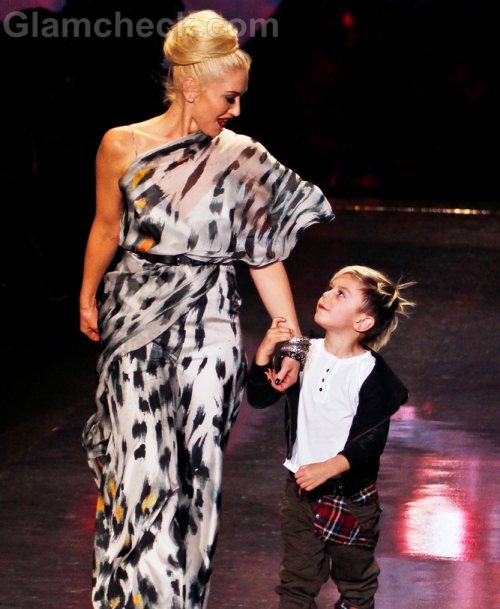 American singer turned designer Gwen Stefani, 41 is all set to design a new range of clothing for children in a tie-up with Target. The collection is being called Harajuku Mini and will debut in all US outlets on November 13, 2011 with the second collection scheduled for January 2012.
Stefani came out with her own very successful brand L.A.M.B. in 2003 and added the Harajuku Lovers line in 2005. She draws inspiration for her designs from Japanese culture. Talking about her latest endeavor, Stefani stated that designing clothes for children is a dream comes true as she was always drawn to the cool, frisky kids wear in Japan and was eager to incorporate the ideas into her own designs.
Although nothing about the line has been made public yet, she did say that her designs would reflect the boldness of her sons Kingston, 5 and Zuma, 3. Her goals for the new line are all about individuality and creativity.
Target has given Stefani the creative freedom to design the clothes as she wants. The new line promises to be unique from other kids' wear brands, of excellent quality with an eye for detail, and above all, it will be easy on the pocket.
According to Target's Senior VP of apparel and accessories, Trish Adams, Stefani's creativity and her track record for creating playful, fashionable designs makes her the perfect partner for the company.
Image: Shutterstock