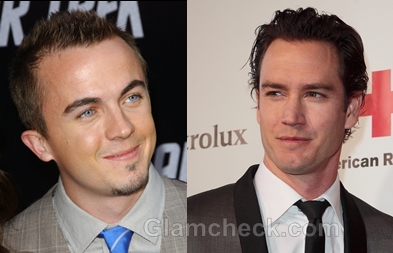 $25,000 was raised for the fight against cancer through a charity car race that actors Frankie Muniz and Mark-Paul Gosselaar participated in.
The Saved by the Bell star and actor-turned-racer Muniz were among the celebrities who burned rubber on the Toyota Speedway in Irwindale, California this Saturday. It was the second annual Kids against Cancer night. The other participants included Christopher Knight of The Brady Bunch and Skeet Ulrich of Scream fame.
The challenge was to complete 15 laps without damaging the cars. Each racer who was successful would earn $2,500 for the worthy cause.
Gosselaar spoke of Muniz as a professional race car driver and explained that the two of them were racing for charity on the weekend. He said that there were 10 racers, and they would earn $2,500 for every car brought back safely. Fortunately, for Kids Against Cancer, all the cars completed the race without damage.
Image: P R Photos