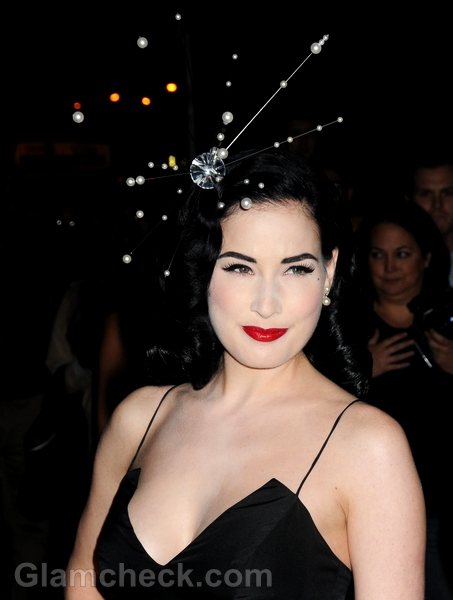 Dita Von Teese, burlesque performer and fashionista, is all set to launch her own perfume – and she guarantees that it will be like no other celebrity fragrance on the market.
Von Teese has spent the last few months with Luxess, working on the scent that will launch in America sometime next year. She admitted to Women's Wear Daily that she has no knowledge of perfumery, but she has a distinct taste and knows what smells good. Her fragrances of choice include peony and Bulgarian rose, to name a couple.
She has stated that her perfume will not have a vanilla or fruity scent like most other celebrity perfumes. She is more interested in concocting a fragrance for the big girls.
When asked what inspired her to come up with her own perfume, she responded that it was her boyfriend's mother, Marquise Catherine. She related that she'd been wearing her all-time favorite perfume, Quelques Fleurs, and realized that Marquise Catherine wore it too. That's when she knew it was time to develop her own unique fragrance.
Image: P R Photos