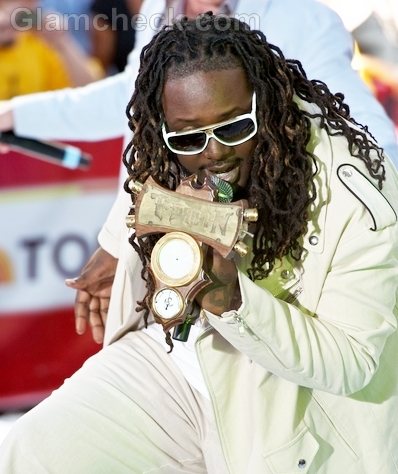 Hip-hop star T-Pain has filed charges against auto-tune effect firm Antares that illegally used images that were a close likeness to his face to sell their products.
The singer has used the auto-tune firm's pitch correlation software right from the beginning of his career. He has also tied up with them to promote their auto-tune products.
The I'm Sprung hitmaker's contract with Antares ended this June, after which he started using Izotope, a rival firm to Antares, to create a range of his own auto-tune items, which is being called The T-Pain Effect.
The rapper claims that Antares is still using his fame and the earlier tie-up to boost its own sales. SllHipHop.com reported that he is suing for at least $1 million in damages.
He has also asked a judge in California to issue an injunction that will prevent the firm from using anything in connection with T-Pain to promote its products, as this could hamper the sales of his own products with Izotope.
Image: P R Photos