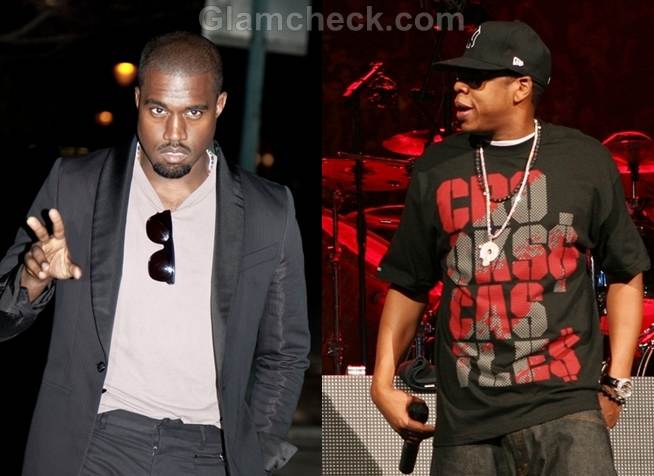 Hip-hop stars Jay-Z and Kanye West have vowed to help their yet-to-be-born sons from making the same mistakes they did in a touching new song.
Calling their collaboration The Throne, the rappers released the highly-anticipated album Watch The Throne on Monday. The track New Day has already become popular with fans as well as critics.
The lyrics of heartfelt track, which was produced by West and Wu-Tang Clan's RZA, has the rappers talking about the lessons they hope to teach their sons.
The Stronger hitmaker touches up on his controversial past in the song including his TV attack on George Bush, former U.S. president, where he stated that Bush was unconcerned about black people after Hurricane Katrina in 2005. West raps 'I'll never let my son have an ego/You'll be nice to everyone wherever we go.'
Meanwhile, Jay-Z gets apologetic to his unborn child for media scrutiny that is bound to be a part of his life, telling him, 'Sorry Junior, I already ruined ya/'Cause you ain't even alive, paparazzi pursuing ya…'
Image: Shutterstock