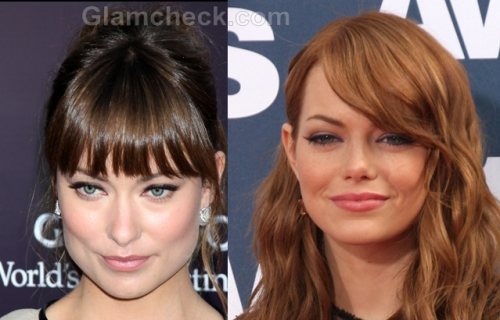 Revlon has appointed actresses Olivia Wilde and Emma Stone as brand ambassadors in its continuing bid to spice up its image.
The print ads featuring the two actresses will run in magazines in 2012, coinciding with the launch of Revlon's new line that was revamped by makeup artist Gucci Westman.
Westman is excited at the prospect of working with the two actresses. He admires Emma's Grace Kelly elegance and Olivia's lovely eyes and thinks the new campaign will be great.
Emma Stone was just as pumped about teaming up with Revlon. She said she admired how Revlon recognized the individuality of every woman, which is important to her. Stone also has a sentimental attachment to the brand as her mother used to wear Revlon makeup and Stone couldn't wait to get to an age where she could too.
Olivia Wilde was more charmed by the company's humanitarian efforts in raising $65 million for cancer research. She said she loved how Revlon uses their international image to do good and she is very happy to be working with the brand.
Apart from the print ads, the stars will be showing off their acting in TV adverts as well as promoting Revlon's charity work. Stone and Wilde will be replace former faces of Revlon Jessica Alba and Jessica Biel.
Image: Shutterstock