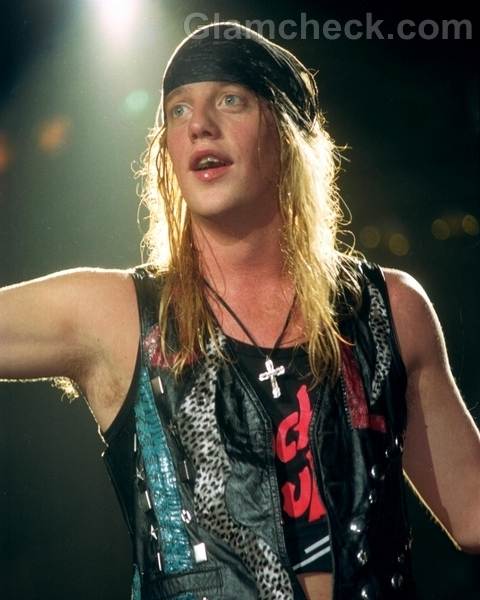 Former vocalist of Warrant, Jani Lane, was found dead in his hotel room in Los Angeles. The body of the rocker, 47, was discovered on Thursday night at the Comfort Inn hotel in Woodland Hills. The cause of death is not yet known.
Lane was the frontman for Warrant between 1986 and 2004, with which he reunited briefly in 2008. His solo record, Back Down to One, was released in 2002. He was involved in the founding of the supergroup Saints on the Underground.
The star hit headlines recently when he was convicted for a DUI in 2010 and sentenced to 120 days in prison.
His career received a boost last year when joined Great White's on their 25th anniversary tour as a replacement for Jack Russell.
Image: P R Photos