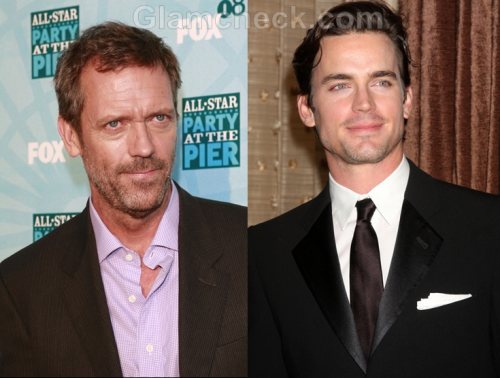 Matt Bomer of White Collar and Hugh Laurie of hit TV show House are among the big names in Hollywood who are donating signed props from their shows to an auction where the proceeds will go to charity. The Academy of Television Arts & Sciences Foundation are launching the online sale in honour of the Primetime Emmy Awards in September.
Some of the items and prizes up for auction include Laurie's oversized tennis ball from House, a White Collar hat signed by Bomer, Christian Loubotin shoes worn and signed by Piper Perabo on Covert Affairs, a tour of the set of the Young and the Restless by Kate Linder, and VIP passes to the tapings of numerous shows like Late Night with Jimmy Fallon and The Tonight Show with Jay Leno.
Executive director of the Academy, Norma Provencio Pichardo, said that the auction would be a wonderful opportunity for fans of the TV shows to bid on memorabilia while supporting a worthy cause. She went on to thank that the TV stars for their generous contributions that would help bring in necessary funds to support the Foundation's mission.
Image: Shutterstock