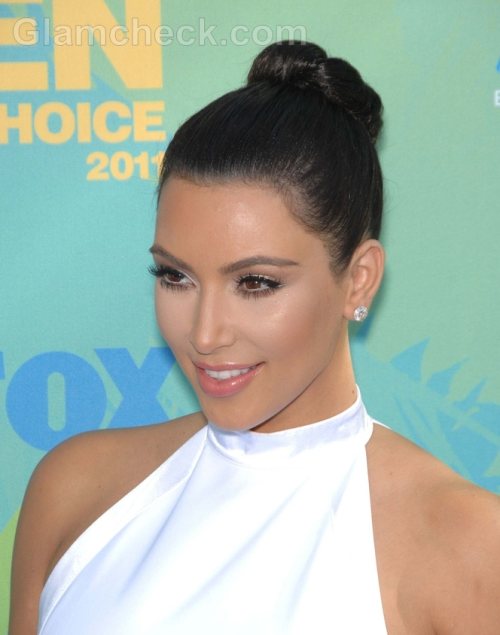 Kim Kardashian joined friends and family in Beverly Hills on Thursday night for a wedding rehearsal before the big day on Saturday. The TV star and socialite is all set to marry Kris Humphries in Montecito, California in front of 500 guests. The rehearsal dinner was held in the Montage hotel at Scarpetta.
Life & Style magazine reported that there was a buffet and dancing, and that Kim mingled and told everyone how much she was looking forward to Saturday.
After the party, Kim tweeted that she had had a really fun night and that she would sleep in the next morning.
Kim will be leaving Los Angeles with her wedding party on Friday for the wedding venue.
There is talk that the reality TV star will be wearing two Vera Wang gowns – one to the wedding and the other to the reception. Nicole Richie helped design the gown with Kim and Wang.
The wedding is one of the biggest events of the season with celebrity guests Jennifer Lopez, Ellen DeGeneres, Demi Lovato and Justin Bieber reported to show. Levato will be celebrating her 19the birthday at the wedding. She told Access Hollywood that she was very excited to be spending her birthday at Kim's wedding.
This is Kim's second walk down the aisle. She was married to Damon Thomas, a music producer, from 2000 to 2004.
The newlyweds will not be going on a honeymoon immediately, but they will be moving in together at a Gansevoort Park Avenue penthouse in New York right after they are married.
Image: Shutterstock