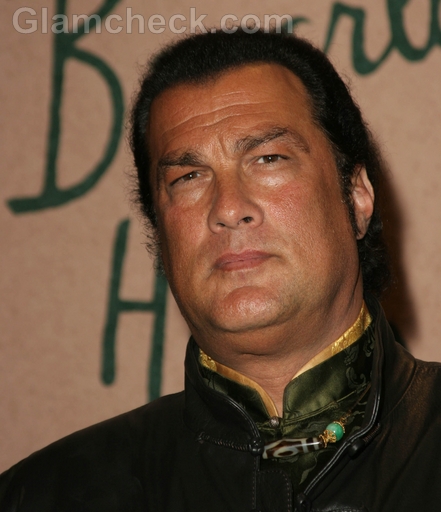 Action star Steven Seagal has been sued after a puppy was shot dead during the filming of a dramatic police raid for his reality TV Show.
The actor got together with law officials from the Maricopa County Sherriff's Department to participate in busting Jesus Sanchez Llovera's property in Arizona after receiving tips that he was running an illegal cockfighting operation.
Llovera has claimed that the allegations are untrue. He said that the unfounded raid in March caused undue damage to his home, and that his child's 11-month-old puppy was killed, in addition to over 100 roosters. He insisted that the roosters were just for show.
The raid has been caught on camera for the next season of the reality show, Steven Seagal: Lawman.
Both Seagal and Joe Arpaio, Sherriff of Maricopa County, have been served with papers. Llovera is demanding $100,000 in damages. TMZ.com reported that Llovera also wants a formal written apology for the tragic death of the puppy, addressed to his children and issued by Seagal.
Earlier this year in April, Sheriff Arpaio invited Saegal to patrol the streets of Phoenix.
Image: P R Photos