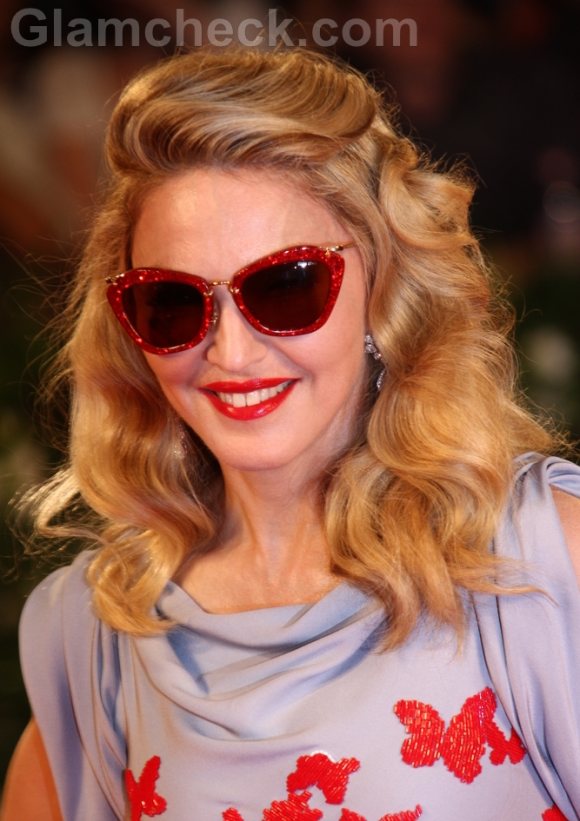 Making a strong statement is something Madonna is known for but the strong woman did it this time with delicate butterflies on her dress, something not quite in tune with her usual image. But it's Madonna and she knows how to pull it off with style.
She looked ravishing in this light grey Vionnet gown with bright red butterflies fluttering on it as she attended the premier of W.E. earlier this week at the Palazzo Del Cinema. The event was part of the ongoing 68th Venice Film Festival in Venice, Italy.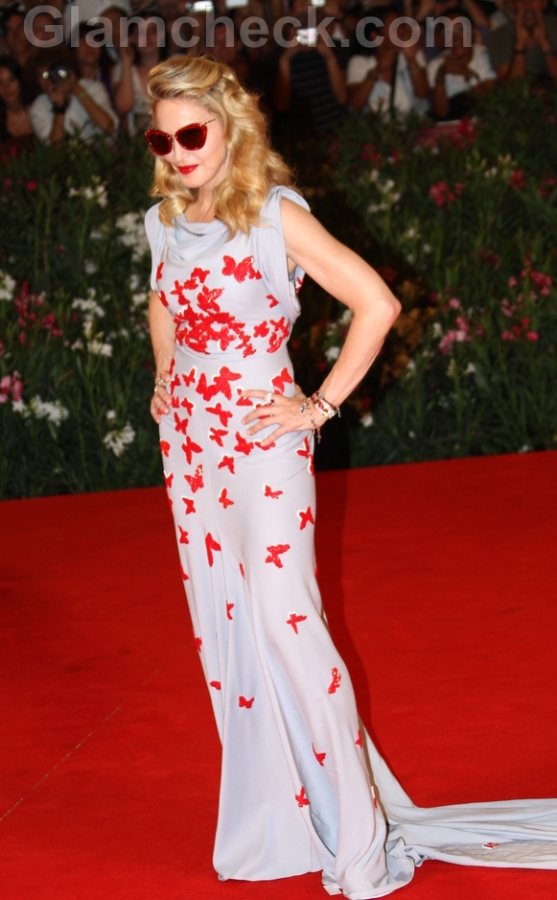 The floor sweeping gown was made to perfection with cowl neck and a gathered back to flatter her curves. The butterflies were embroidered with shimmery details and featured on both the back and front of the dress.
Madonna tried a vintage twist with this red carpet gown by wearing retro glasses in bright red frame. Perhaps the bold singer, actress and now director had red on her mind. She also used red lipstick and red pumps to complete the look. Her neat and wavy hair, along with the entire ensemble made her look both classy yet slightly casual, vibrant and very chic, all at the same time!
Image: Shutterstock