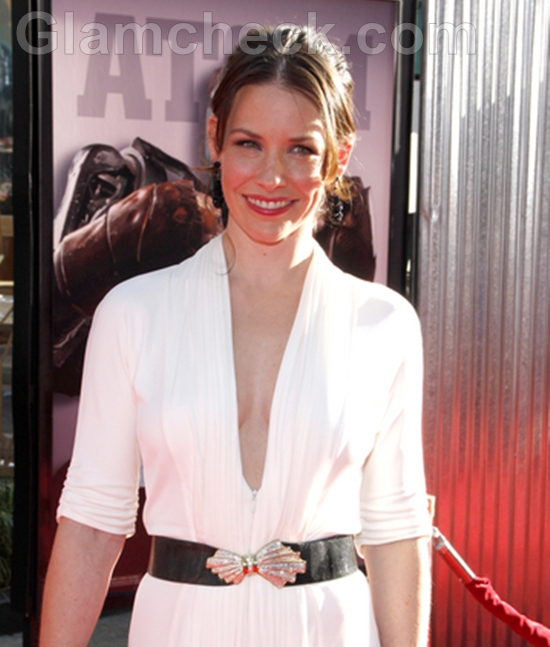 Actress Evangeline Lilly made quite an entrance in a cleavage baring gown at the Los Angeles premiere of Real Steel on October 2nd. The movie was screened at the Gibson Amphitheatre of Universal City in Los Angeles, California.
The Lost star, already quite bewitching, looked even more winsome in the floor-length white gown with sleeves till the elbows. She set off the beauty of the dress and her tiny waist with an eye-catching black belt.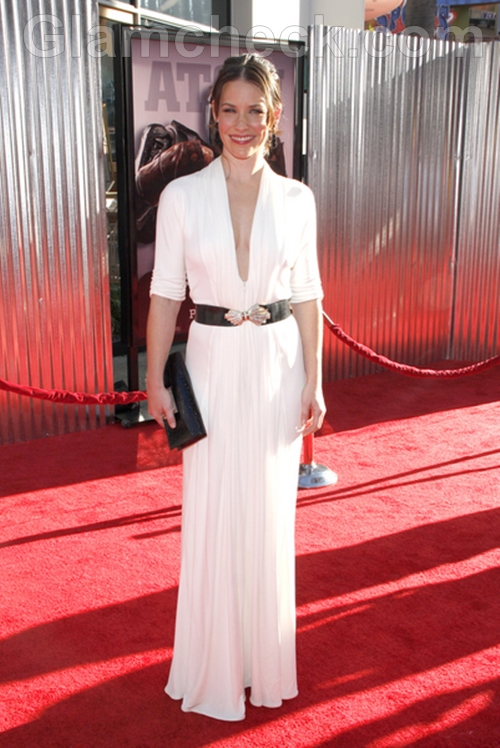 Evangeline needed no accessories to make this look any more appealing. She only held a black clutch purse that matched the belt.
She put her hair up in a casual do with her flicks parted in the middle and coming down the sides of her face. The makeup was very light, with just a little color on her cheeks, and a soft red shade on her lips.
Get the Look
A dress like Evangeline's is indeed a show-stopper by itself so do not wear accessories that will overwhelm it. Her look for this event was elegant and subtly provocative, which you can easily pull off simply by the way that you hold and present yourself. You can change the belt on the dress to reflect your mood or to change the whole tone of the outfit. A long neck piece with beads or feathers will give this look a bohemian touch.
Image: P R Photos