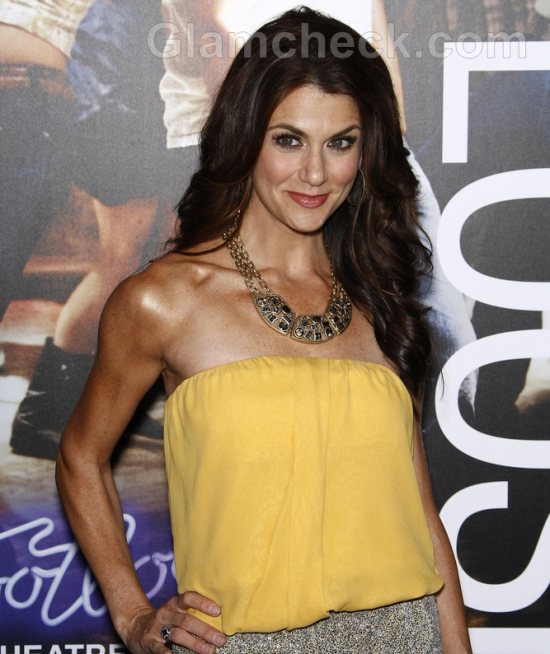 TV Hostess, Samantha Harris, was seen at the premier of the movie 'Footloose' held recently at the Regency Village Theatre on Oct 3rd, 2011 in LA.
She looked very fresh and gorgeous in a loose mustard yellow tube top with a shimmering silver skirt. The 37 year old celebrity looked beautiful in the chic ensemble. The yellow top was beautifully complemented with a big golden necklace with stones that highlighted her toned shoulders and arms.
Her hair and makeup was doe tastefully according to the dressing. Her chocolate brown hair looked textured and her face looked fresh.
She completed the look with towering black peep toe sandals that glamorised the dress.
Get the Look
Samantha's style is very easy to wear and can be easily replicated with a casual boob tube with a fancy embellished or metallic skirt with high heels.
Image: Shutterstock