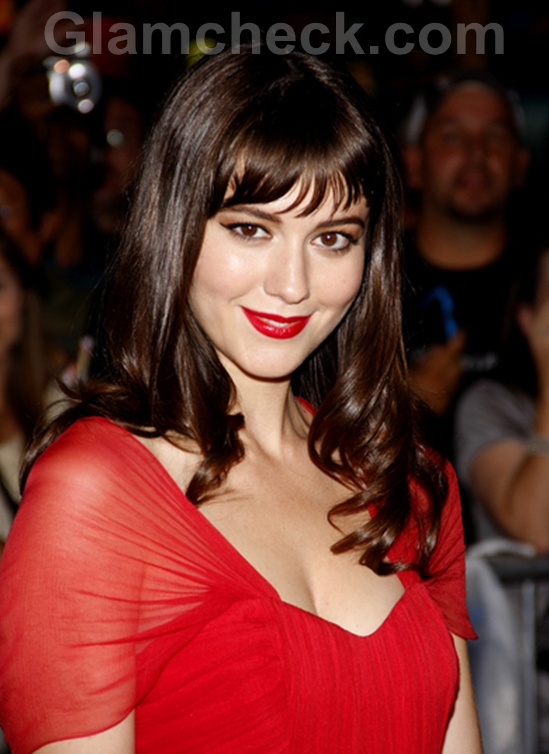 The Los Angeles premiere of "The Thing" saw many stars at their stylish best. Unfortunately for Mary Elizabeth Winstead, she was not one of them. The actress arrived at Universal Studios, Hollywood on October 10th in a floor-sweeping red chiffon gown that left much to be desired.
The waist of the dress was cinched with a slim, red, barely noticeable belt. Mary carried a black clutch, but regrettably did not use any other accessories. Her makeup was quite pretty – red lips to match the dress, a blush of color on her cheeks, and dark eyeliner. She left her medium length hair loose with the ends curled, and her front bangs sat impishly on her forehead.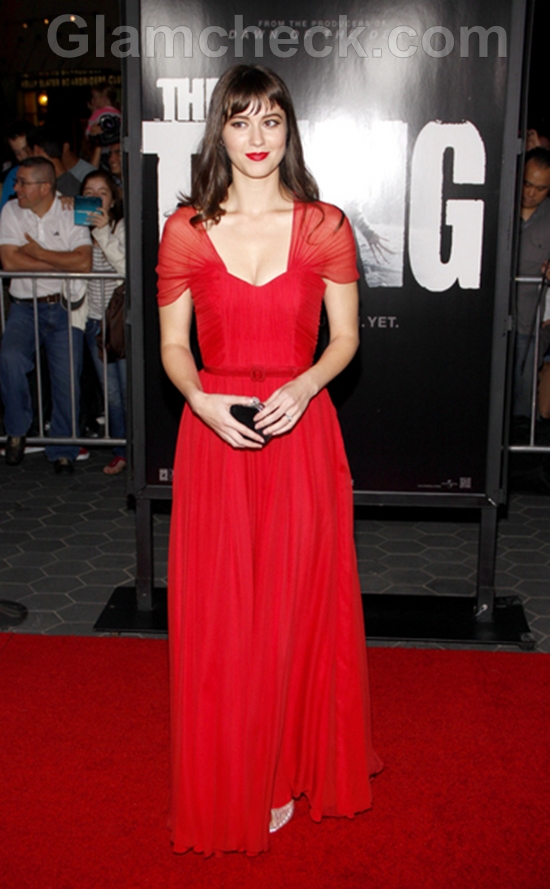 Although the look was not a downright failure, there was something decidedly off about it. The hair was too plain, the dress pretty but insipid, and there were no accessories to spruce things up. A real shame because this ensemble has so much more potential, and so does Mary.
Get the Look
A dress like Mary's is pretty in its own right, but unless you want to look like you left the house before you could finish dressing it would be smart to take a little effort to accessorize. This dress would look much better with a more prominent belt. A piece of jewelry around the neck would not be amiss either. Put your hair up so that the shoulders and sleeves are highlighted.
Image: P R Photos